by Marisa Ruiz (@MarisaVictoria)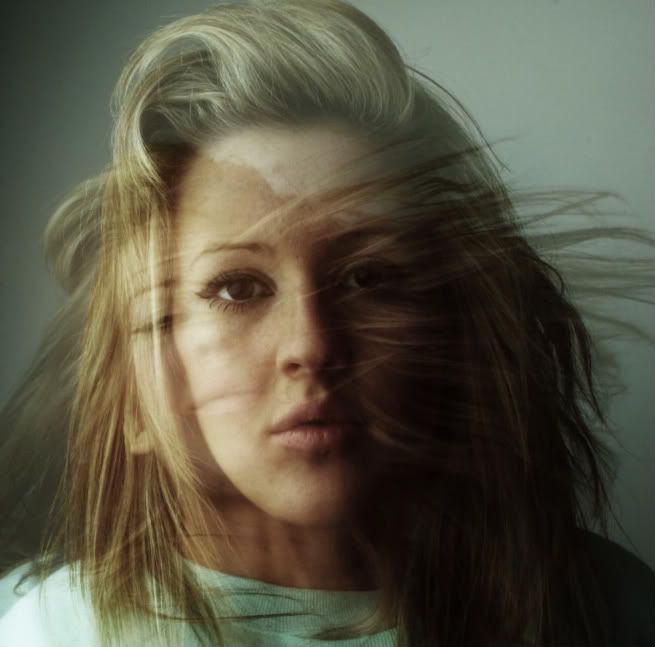 For the petite blonde British doll that she is in person, Ellie Goulding is kind of a big deal. Currently at the top of the charts in the U.K., she is on her way to take the U.S. by storm. To give you an idea how bad-ass talented she is, she was personally invited to perform at the wedding reception of Prince William and Kate Middleton in May. That's right – the future King of England could have requested virtually any artist on the face of this planet, and it was Ellie that received the honor. If you've ever seen her perform live, you'll understand why. She manages to sound ultra feminine and vulnerable one moment – and then empowered and sultry the next. She is soft and strong at the same time, which manifests in hit songs like "Starry Eyed" and "Salt Skin" that marry breathy vocals with powerful singing.
Goulding appeals to the party goer in all of us because she can energize a dance floor with upbeat tracks that make us shake it like a Polaroid. With equal finesse, however, she can then turn around and stop time with the naked beauty of her voice in acoustic performances. As a result, she feels like the friend you could get wild with one night and whose shoulder you could cry on the next.
No tears for Saturday, August 6th at 6:00 p.m. though – because her Lollapalooza set is poised to be one hell of an outdoor dance party.