by Marisa Ruiz (@MarisaVictoria)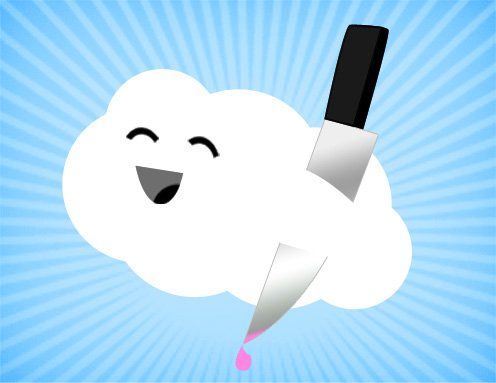 There's just not enough super happy and fun going around, no-wut-ah-mean? You now have the chance to take control of your personal SHF factor! Come enjoy danceable feel-good rock tunes at The Super Happy Fun Club's CD release show at Lincoln Hall on Saturday, May 18th. If happiness and fun isn't enough to get you out to this show (you robot!) then I give you more reasons to make the case:
1. The band's prior EP was called Go Fun Yourself and their follow-up new release is appropriately called All Funned Up!
2. Check out their latest video for "Way Back" (The Conflict) which was filmed at Bottom Lounge.  A great track that showcases singer Stubhy Pandav's airwave-friendly voice and the entire band's mad energetic stage presence. (You can always count on guitarist Phil Kosch for photo-worthy hair thrashing!)
3. The band is essentially  a super-group of talent from a variety of bands Chicago music lovers may recognize (Lucky Boys Confusion, Treaty of Paris, The Insecurities and more) ALSO, check out that animated logo on their website and tell me that cloud isn't just… killer!
Frontman Pandav shares insight on the making of this new release. "We got to really come together on this record musically and develop our sound as a band," he says. "This is a cohesive record about getting through a miserable time but finding hope after hitting rock bottom.  I hope everyone that's been through a hard time can find some strength in these songs and sing and scream along with us triumphantly!" Want to be part of all this musically-awesome triumph? Show info below!
THE DETAILS:
Saturday, May 18th — Lincoln Hall — 17+ show –Doors at 8PM / Show at  9PM — Bury Me In Lights and Ryan Powers & The Secret Weapons are openers — Tickets are $10 in advance and $12 at the door
Super Happy Fun Club will be on at 10:50 PM
Chug a RedBull tall-boy, devour a bag of the high-sugar candy of choice and get ready to jump, sing along and get All Funned Up!
-
Cheers,
-MV