by Marisa Ruiz (@MarisaVictoria)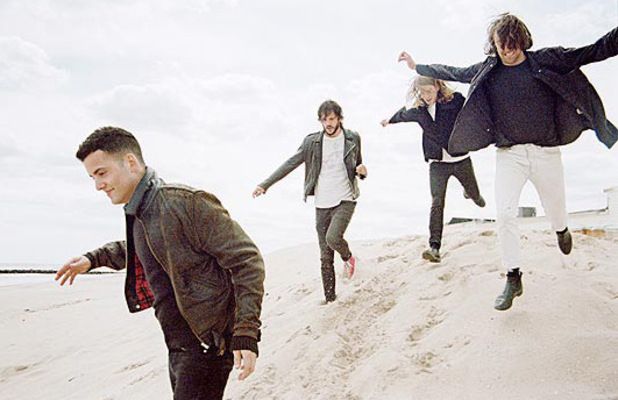 2013 marks the first headlining tour for The Vaccines in the U.S., the wildly talented UK rockers who have brought us two consecutive rock-solid albums, neither of which were stuffed with any filler material. The quartet took part in Lollapalooza in 2011 and will return to Grant Park to showcase all their infectious tracks with admirable commitment and raw energy. Frontman Justin Young can flip a switch and capture the mischievous spirit of punk rock so well, Joey Ramone would applaud from the grave. The band's return visit will surely include standout tracks from sophomore release Come of Age such as "Teenage Icon" and "No Hope".  I'd bet my knickers they'll also put out some "Post Break-up Sex" off of debut album What Did You Expect From The Vaccines?
Heads up to fellow Chicagoans: Take note that Young is representing our city with his knit hat in the video for "I Always Knew". I bet "DA BEARS" would sound pretty amusing with a British accent.
The Vaccines play Lollapalooza on Sunday, August 4th at 5:30 on the Petrillo Stage.
Add The Vaccines to your custom Lollapalooza schedule.
Cheers,
-MV