Posted on 19th September 2014
by Kristi Lira @KristiLira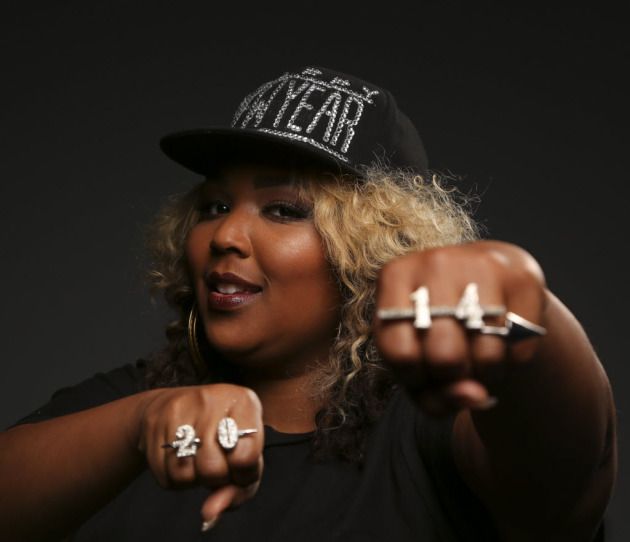 So…if someone made a designer baby from a gene pool of Busta Rhymes, Da Brat, The Roots, Missy Elliot, Outkast, Kelis and The Wu Tang Clan…that baby could very well be Lizzo. This MC will help restore your faith in hip hop.
Lizzo was born in Detroit, grew up in Houston, and resides in Minneapolis. Maybe that's one of the reasons this artist's style is so diverse. She's got the rhymes and the voice. Her flow reminds me of Lauryn Hill (during Fugees times) on parts of "Batches and Cookies" and she has some Missy Elliot flavor on "Paris." She credits Destiny's Child and Crime Mob as inspirations and grew up with gospel in the home. But, make no mistake, she is her own woman, a smart and sassy one at that with a distinct style. Lizzo's swag doesn't come off as cheap or tacky (like other hip hop artists we shall not name).
Her raps range from melodic to hard and she spits with grit and energy. Lizzo has said that she continues to refine her sound, and you can tell by the variety of her music. Lizzo wasn't planning to be a solo artist (she's been in Cornrow Clique, The Chalice and is a member of GRRL PRTY) and that's part of her charm. She's more confident than cocky and more truthful than rude.
Her album, LIZZOBANGERS, was born largely due to freestyle. That genuine rawness is hot. Lizzo describes the project as "…a story of how a woman wants to grow into her own and how she's been in so many bands, and how she's always felt kind of limited, her observations of the world and what her family means to her." Listen to her solo debut for an energy boost while doing chores around the house, or to enhance your strut when walking to the CTA.
During a time when hip hop is losing ground (in sales and air time) to unoriginal pop-like rap where everything sounds the same, I'm so glad there are artists like Lizzo coming up to remind everyone what true hip hop sounds like. Catch her now, before she really blows up. The line to be her best friend forms behind me, though.
Lizzo will be opening a sold-out show for Clean Bandit at Lincoln Hall on Monday, September 22nd; but if you're lucky, you might be able to scoop up tickets from someone with extras outside the venue!
>>> Download her collaboration with Caroline Smith, "Let 'Em Say." (The proceeds go to The Women's Foundation of Minnesota.)
-KL